Catherine Dea
Executive Assistant
374 Stanley Hall
cdea@berkeley.edu | (510) 666-2767
April Alexander
Research Administrator
aprilalexander@berkeley.edu | (510) 982-6742
Alison Su, Ph.D.
Assistant Project Scientist
2021 Ph.D. Bioengineering, UC Berkeley/UCSF Graduate Program in Bioengineering
2013 BA Engineering Sciences and 2014 BE, Dartmouth College
Ali engineers accessible measurement tools and workflows for biomedical applications ranging from bench to bedside. Examples include an imaging and analysis pipeline to measure 3D partitioning of solutes in hydrogels, and a method to quantify color change of photochromic indicators for validation of UV-C decontamination of N95 respirators during the COVID-19 pandemic. When she's not doting on her miniature poodle, Ali enjoys referring to her mugs of hot chocolate as coffee.
Yang Liu, Ph.D.
2020 Ph.D., Chemistry, University of Georgia
2014 B.S., Chemistry, Purdue University y of California, Berkeley
During his Ph.D. studies, Yang developed state-of-art circulating tumor cell (CTC) and exosome isolation devices with ultra-high throughput and resolution. During his Postdoctoral Fellowship, Yang is moving forward to make protein analysis of key cancer biomarkers possible. Yang has a chemistry degree, but he considers his research contributions to be "non-chemistry".
Anna Fomitcheva Khartchenko, Ph.D.
2020 Ph.D., Chemistry and Applied Biosciences, ETH Zurich, Switzerland
2016 M.Sc., Biomedical Engineering, ETH Zurich, Switzerland
2012 B.Sc., Cellular and Molecular Biotechnology, Autonomous University of Barcelona, Spain
Anna's interests lie in developing technologies which aid the diagnosis and understanding of human disease. Particular interest is in profiling tumors and improving diagnostic methods to understand and predict the behavior of cancer. She aims to design technologies for improving immunoassay performance, which can underpin more sensitive and precise diagnostic tools.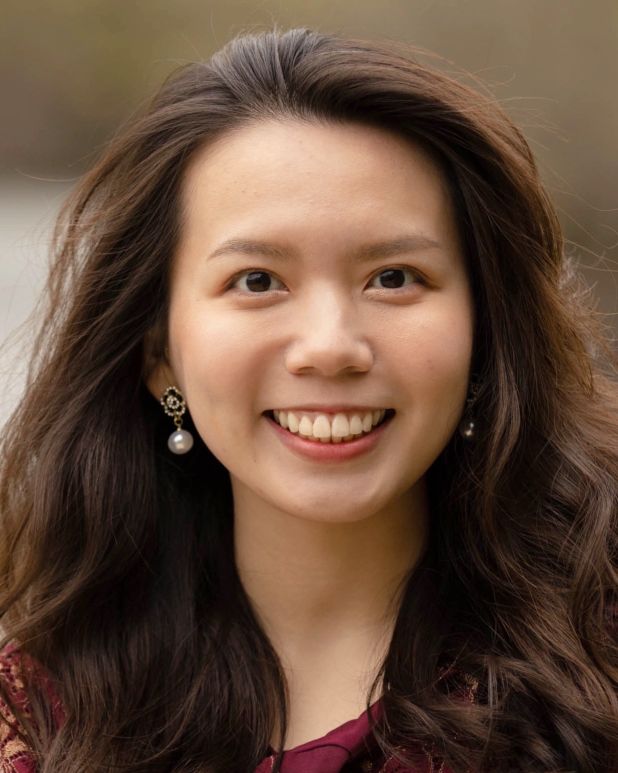 Trinh Lam, Ph.D.
2022 Ph.D. Biomedical Engineering, University of Illinois Chicago
2017 B.S. Chemical Engineering, Texas Tech University
During her Ph.D., Trinh investigated bacterial cell-cell interaction and bacterial genetic transformation for antibiotic resistance using microfluidics and sequencing technology. In her postdoctoral studies, her research interests lie in developing microfluidic tools for single-cell studies, host-pathogen protein-protein interactions, and epigenetic modifications. Trinh is a fan of horror and crime movies. In her free time, she can be found either at a bowling alley or an orchestra.
Alden Moss
UC Berkeley Lewis Scholar
2017 BS Bioengineering, Minor in Chemistry, Minor in Spanish, Oregon State University
Alden is focused on improving the sensitivity of single cell proteomic assays through the use of DNA-based readouts, working toward the ultimate goal of highly sensitive duel measurements of proteins and nucleic acids. Outside of the lab, you can find him cruising around in the Berkeley Hills on his bike, experimenting in the kitchen, and exploring new places.
Louise L. Hansen
UC Berkeley Lloyd Scholar & Graduate Remote Instruction Innovation Fellow
2017 BS Bioengineering, University of Washington, Seattle
To interrogate the conversion of extracellular matrix cues into proteomic programming, Louise is developing new measurement tools for high-specificity, single-cell cytoskeletal evaluation. In collaboration with Julea, she is improving the molecular specificity with which we measure cytoskeletal integrity by detecting protein complexes. Louise keeps her family & friends up to date with handwritten mail, so they're always 3 days behind on news.
Ana E. Gomez Martinez
NSF Graduate Research Fellow, GEM Full Fellow, Frank Shwabacher Graduate Fellow
2018 BS Bioengineering, University of Washington, Seattle
Ana develops tools to measure DNA (damage or sequence) and protein expression from the same individual cells. She likes trying new food and desserts and running in the Berkeley Hills.
Gabriela Lomeli
NSF Graduate Research Fellow, GEM Associate Fellow, UC Berkeley Brodie Scholar, & UC Berkeley Lloyd Scholar
2018 BS Chemical Engineering, Minor in German Studies, Stanford University
Gabriela is focused on advancing our ability to study multiple protein isoforms at the single cell level through advancements in microfluidic and mass cytometry imaging tools. She enjoys embracing her Gen Z tendencies and convincing people orchids are still worth keeping after their flowers wither.
Yaw Ofosu Ansong Jnr, M.D.
CIRM Research Scholar, UC Berkeley Brodie Scholar
2015 M.D., University of Cape Coast
2019 M.S., Biomedical Engineering, University of New Haven
Yaw is currently developing tools to help jointly measure mRNA sequences and corresponding protein isoforms in single cells. He is interested in applying basic engineering to solve relevant clinical problems for low resource settings and is an entrepreneur at heart.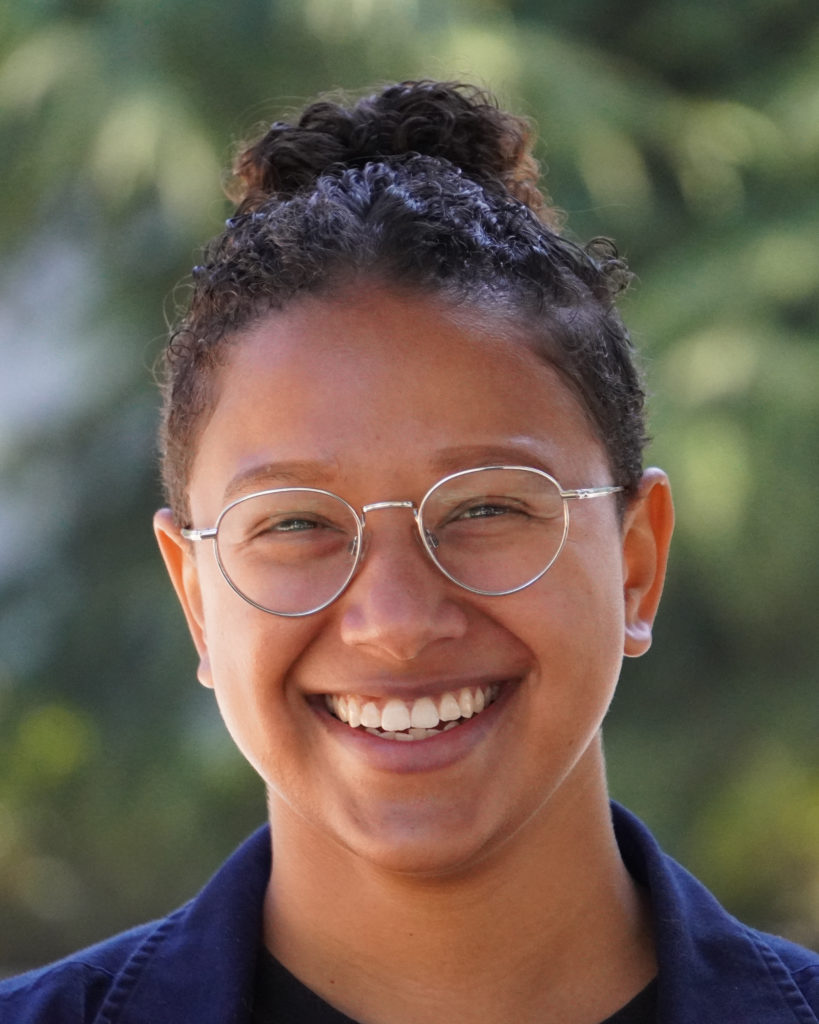 Maya Overton
2020 B.A., Molecular, Cellular & Developmental Biology, Yale University
2020 B.A., Economics, Yale University
Maya's research interests are rooted in building analytical and diagnostic tools that provide higher resolution and are more streamlined than traditional techniques in molecular and cellular biology. Maya received her Bachelor's degree from Yale University in Molecular, Cellular, and Developmental Biology and Economics. When she isn't listening to relaxing tunes at the bench, she enjoys hiking, finding hidden swimming holes, and collecting comic books.